Description
• Non abrasive, anti-slip material
• Easy to clean
• Provides a gripped surface
• Prevents coldness transferring to hands
• Does not retain water (does not freeze)
Handrail Grip Tape Application Suggestions
Make sure the application surface is clean and dry.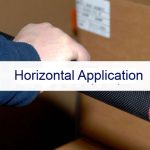 Horizontal Application
Applied along the length of a a railing and wrapped around the railing lengthwise. This is most suitable on a long railing that has few or no attached supports along its length.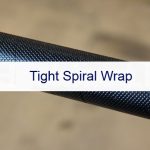 Tight Spiral Wrap
This method does not require cutting the product material, is a little more complicated but, ensures thorough, full coverage. It also allows more complex railing designs to be covered without having to cut the product material.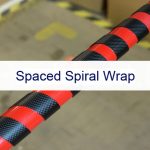 Spaced Spiral Wrap
The spaced spiral method is the most cost effective because you can have an efficiently gripped surface while reducing the amount of product material needed to do so. This is, however, only recommended for indoor railings, as some of the bare railing surface will still be exposed.
Roll Length: 18.3m (60ft) Rolls