Description
• Mineral coated anti-slip surface
• Makes hazardous areas safe for foot traffic
• Prominently highlights risk areas
• Provides high levels of grip in any situation
• Can be applied onto nearly any surface
• Suitable for indoor or outdoor use
If applied to an external porous surface (wood, concrete or stone etc.) we recommend using Primer before applying the product to the surface.
We have a single standard print style for rolls and two print styles for cut pieces.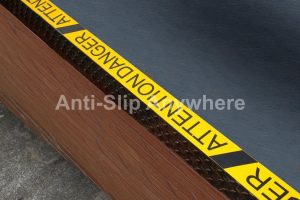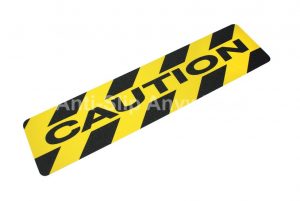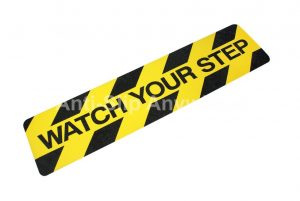 Rolls:
75mmx18.3m (3″x60ft') rolls, yellow safety-grip base with black text (the text is repeated along the length of the tape)
Cut Pieces
150mmx610mm (6″x24″) strips, yellow safety grip surface with black text
We can create custom texts, please enquire for minimum order quantities and lead times.