Description
• Combined features of standard marking products with anti-slip products
• Results in a great range of versatile, anti-slip marking products.
The different types of marking materials we feature on our dual purpose anti-slip tiles are:
• Reflective strips
• Glow in the dark sections
• Hazard chevron reflective strips
Including two different types of material on one tile uses the different tapes to complement each other. Not only do you have a reliable anti-slip surface but, you have two great warning tapes as well. The reflective tape is good for alerting someone during the day, due to the high reflective levels, and the glow in the dark tape allows visibility in the dark.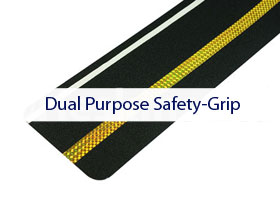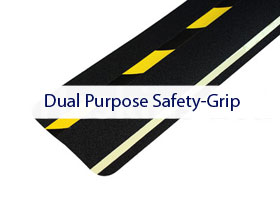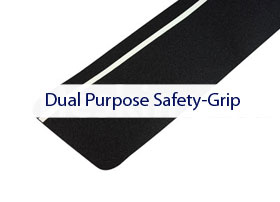 Our four stock sizes are:
• 140mmx140mm (5.5″x5.5″) with a yellow reflective stripe near one leading edge
• 150mmx610mm (6″x24″) with black/yellow chevron stripe and also a reflective strip
• 150mmx610mm (6″x24″) with a photoluminescent (glow in the dark) stripe
• 150mmx610mm (6″x24″) with a reflective stripe and a photoluminescent stripe